Sponsorships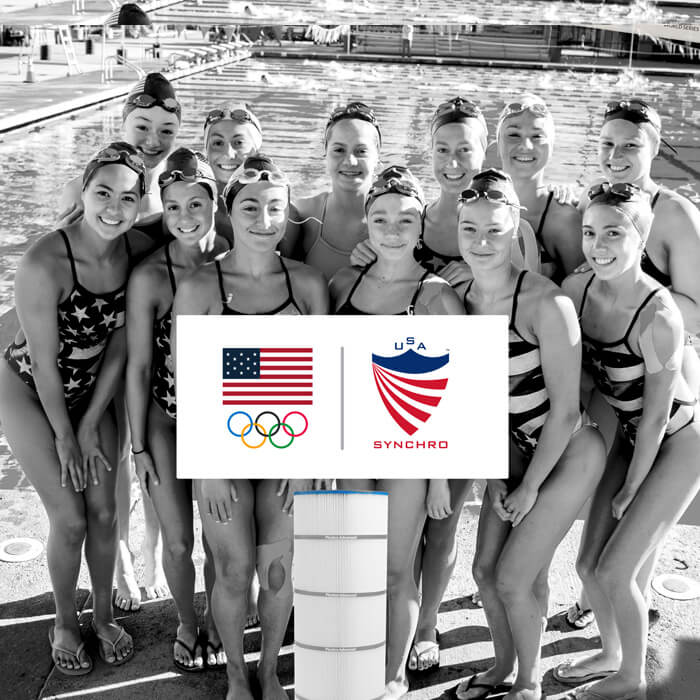 Pleatco is proud to announce the extension of the USA Synchro partnership as key sponsor for 2019. Pleatco has supported the organization as for over 6 years and will continue to do so as USA Synchro push toward a team birth in the Olympic Games, improve grass roots programs and develop more exciting events experiences to grow this unique and challenging sport. Synchronized swimming (also known as ARTISTC SWIMMING) is a part of FINA and continues to be a significant training ground supporting the development of youth across the country.

"Pleatco is a maven in the pool world as a leader in the science and technology of water filtration which is significant for our sport. USA Synchro is proud to be associated with Pleatco that has it's own standards set as high the standard our athletes and organization strive to achieve daily." said USA Synchro CEO, Adam Andrasko as the "Official Filtration partner of USA Synchro".

The next time that your club pool or personal pool needs a new filter be sure to consider the only filter that can call themselves "The Official Filter of USA Synchro".

Click here to learn more about USA Synchro.